Mashya is our interpretation and homage to Tel Aviv: local, historical, intimate, but at the same time modern, hip, and stylish. It's the flavors of our childhoods, spread across a plate like paint across a canvas. After delving into every taste and texture that we serve at Kitchen Market, and after adding a true night-life experience at Onza, Mashya was a natural next step. It is the mature return to our roots, the discovery that as we change, so too does the legacy of home: the same local spices, produce, fish, and other ingredients take on new life and with the impact of the most advanced cooking techniques, creating results that go far beyond even our expectations.
Mashya was a long-standing dream. We planned it for twelve months, carefully developing the perfect concept, design, branding, and amenities to surround you with an ideal environment that lets you savor every moment of the experience. Our inspiration was mace (mashya in Hebrew), the winding peel of the nutmeg plant that curls around the nut like flowing lava and that provides an almost-divinely aromatic spark in Moroccan cuisine. We hope that you feel that spark and share our excitement at Mashya.
Basman/Tenenbaum - Branding
BASMAN/TENENBAUM Brand Identity & Design studio in Old-Jaffa was established in 1983 by Elazar Basman and Arie Tenenbaum. B/T currently employs a team of 7 designers (all graduates of leading design academies in Israel) each bringing their unique aesthetic and skills to the firm.
Through visual research of the Nutmeg it was revealed that that the "Mace" (vein-like threads that cover the dried fruit) resembles roots in its shape and form. The result is a unique brand-image that embodies elements of roots & homecoming, both of which are center to the culinary ideology of the Mashya restaurant team.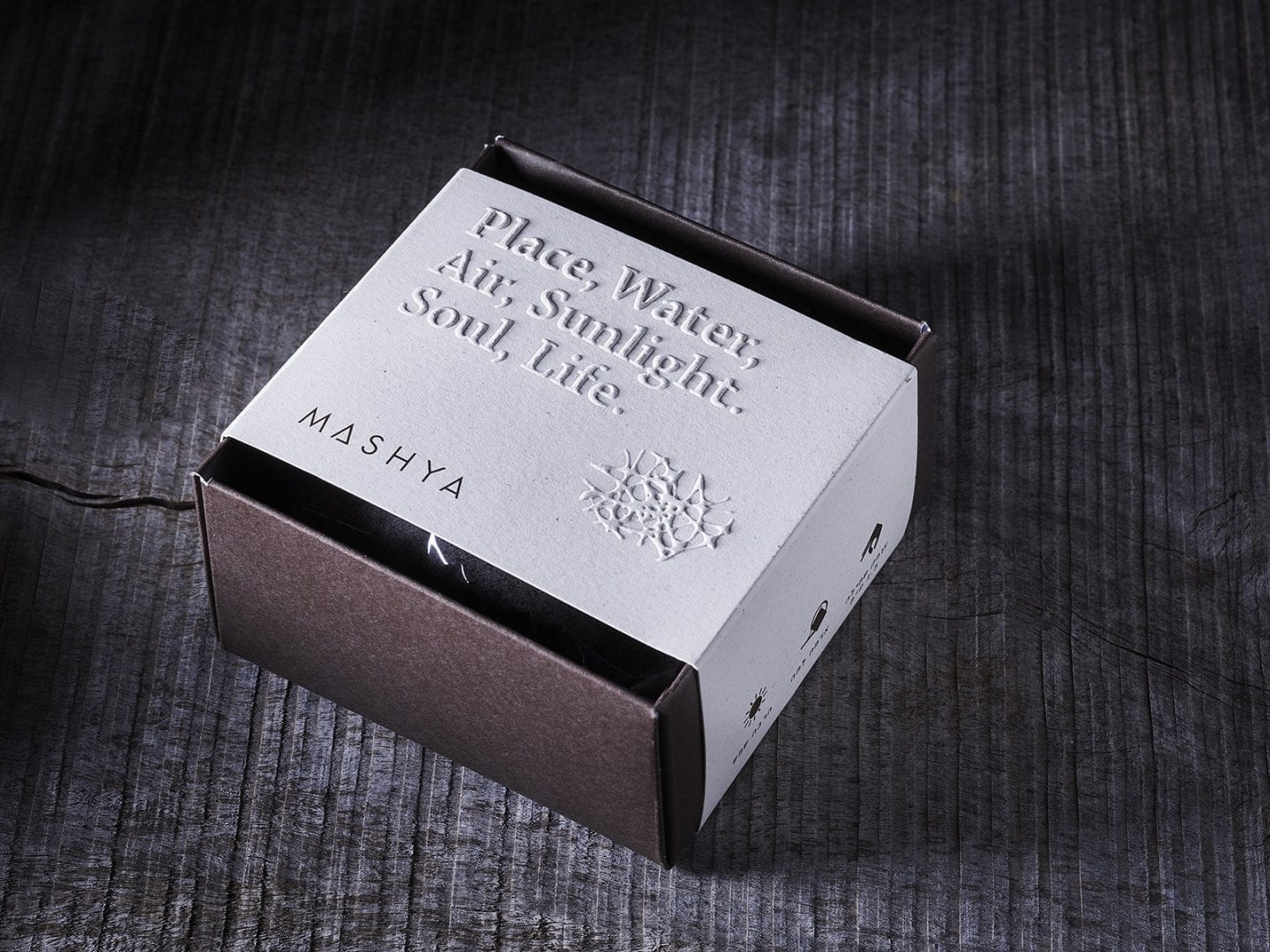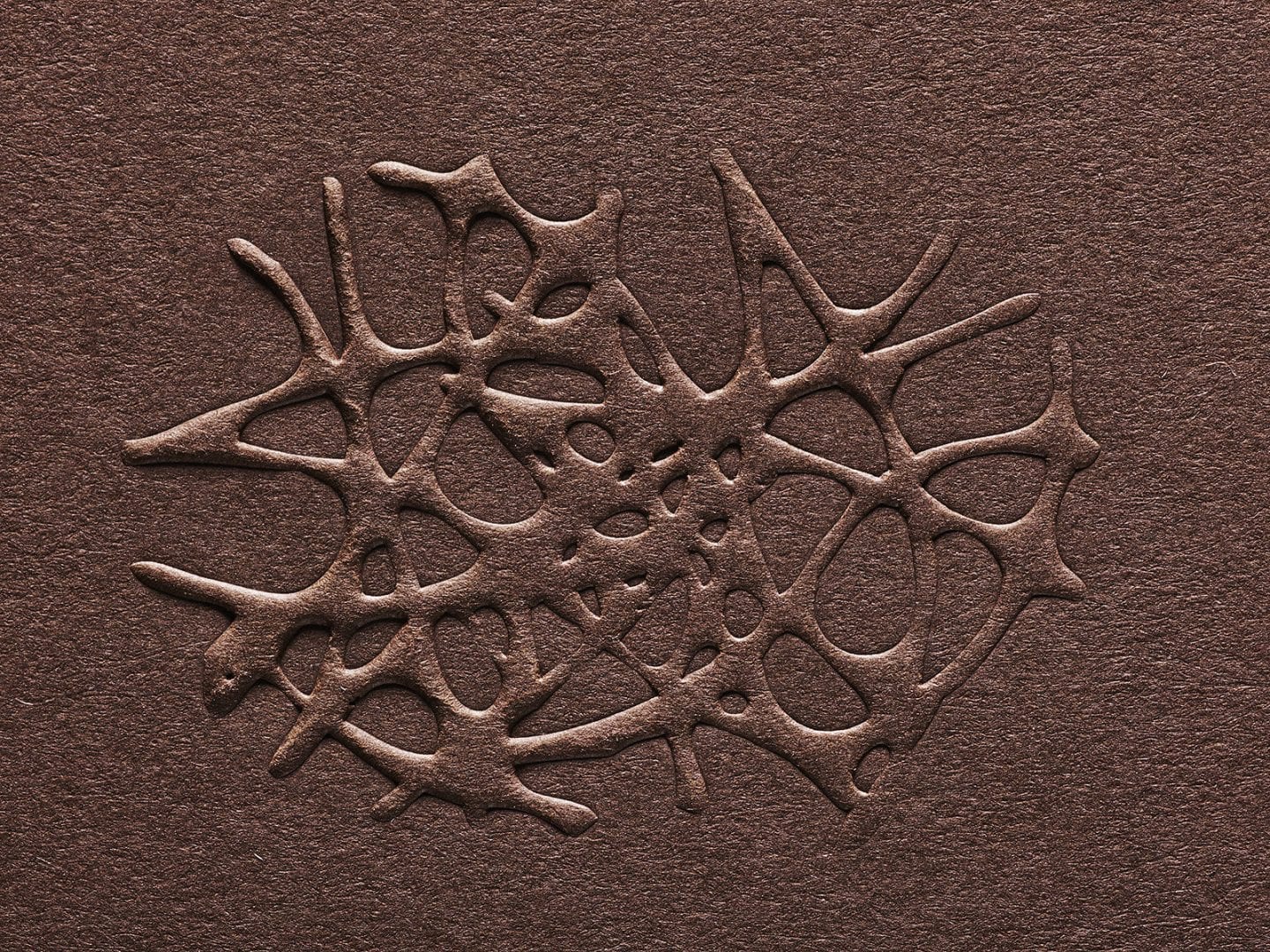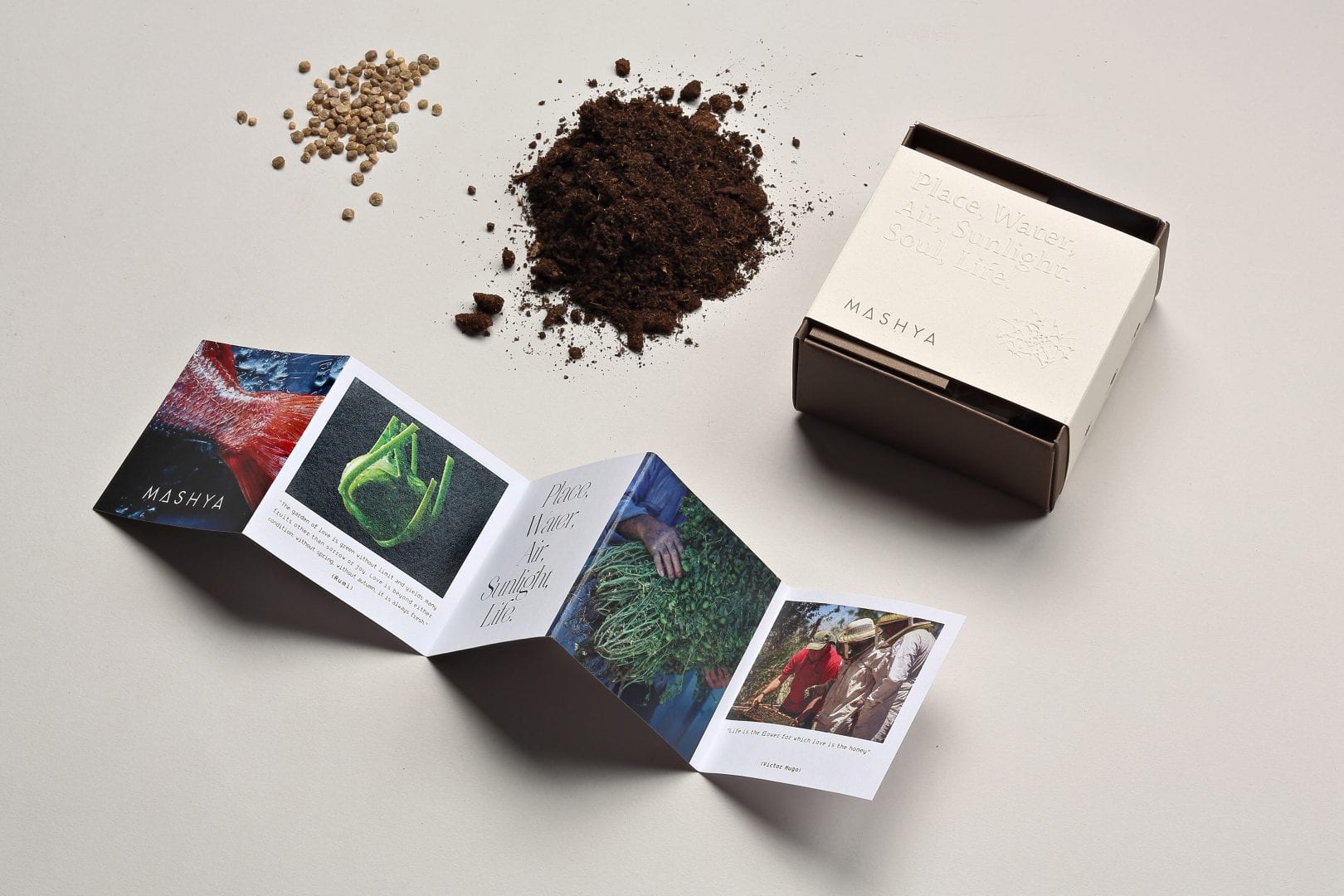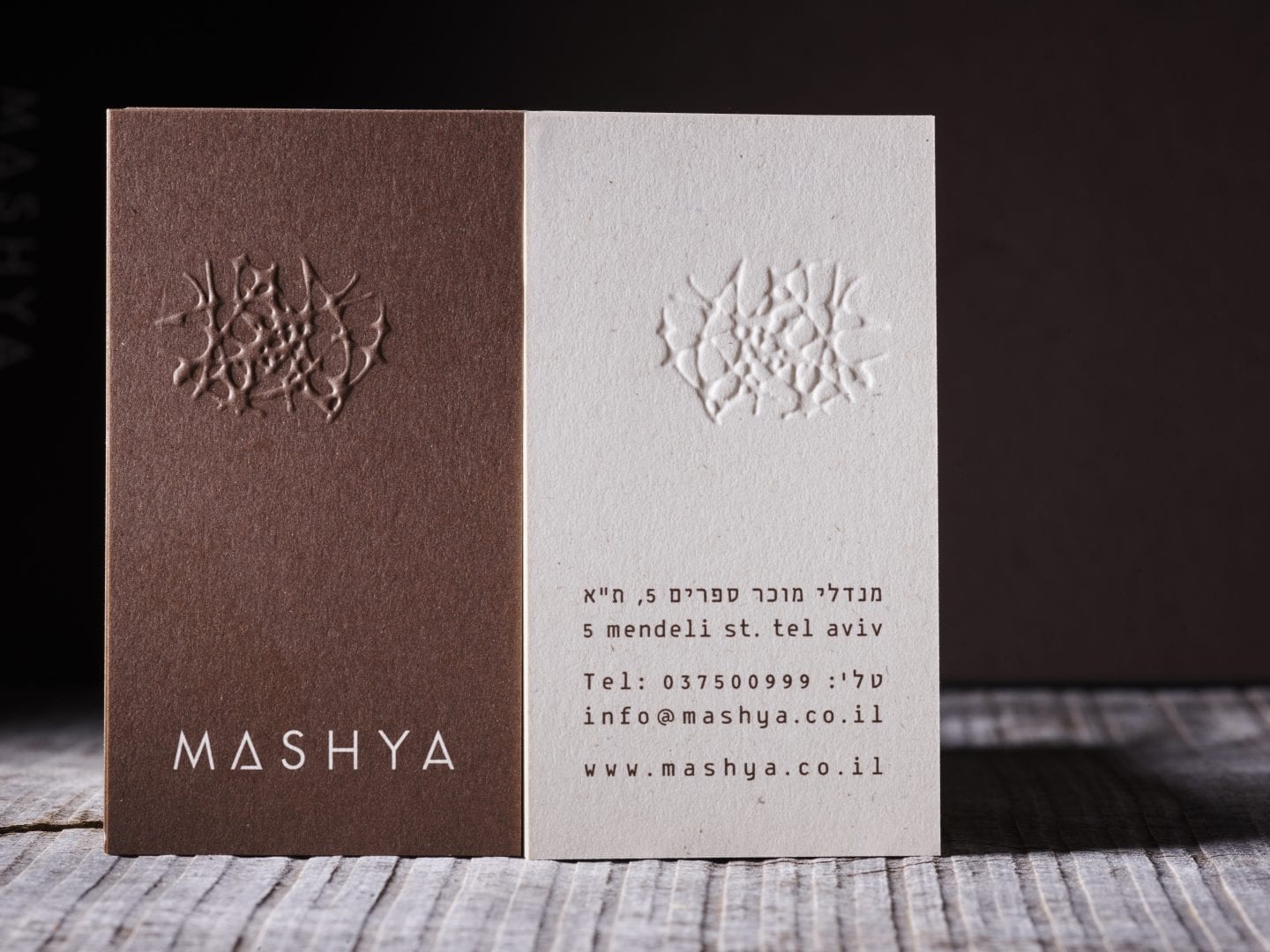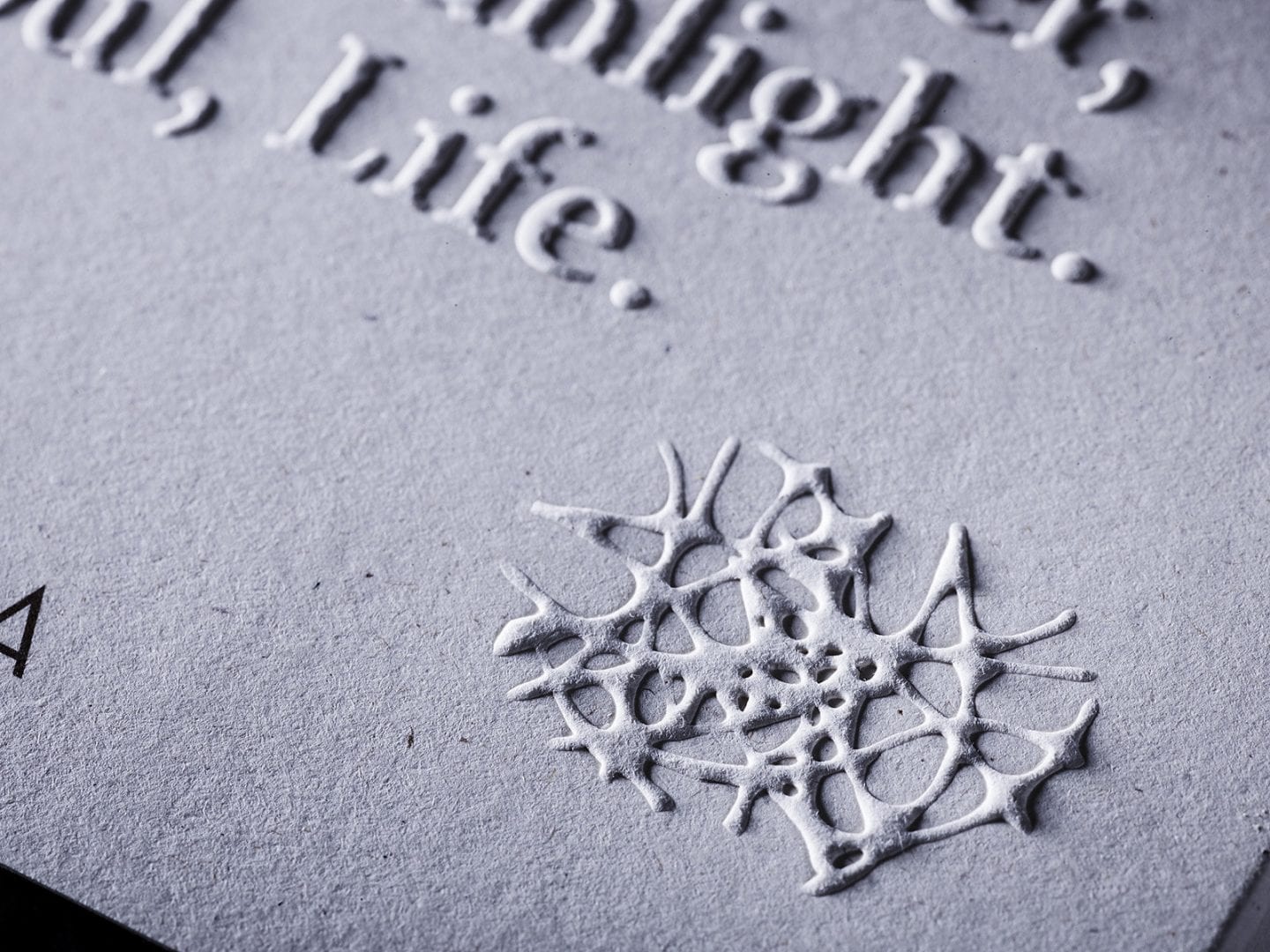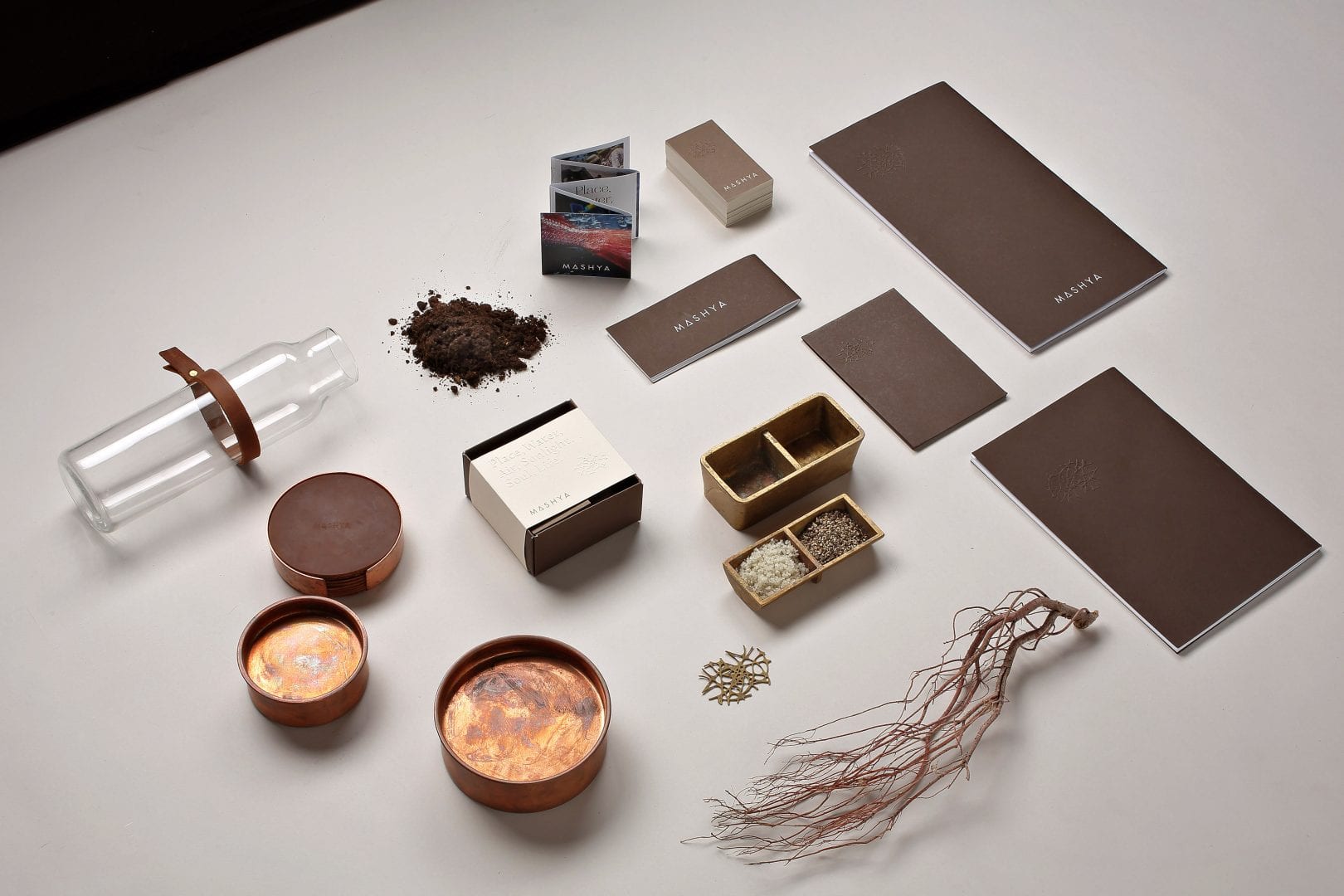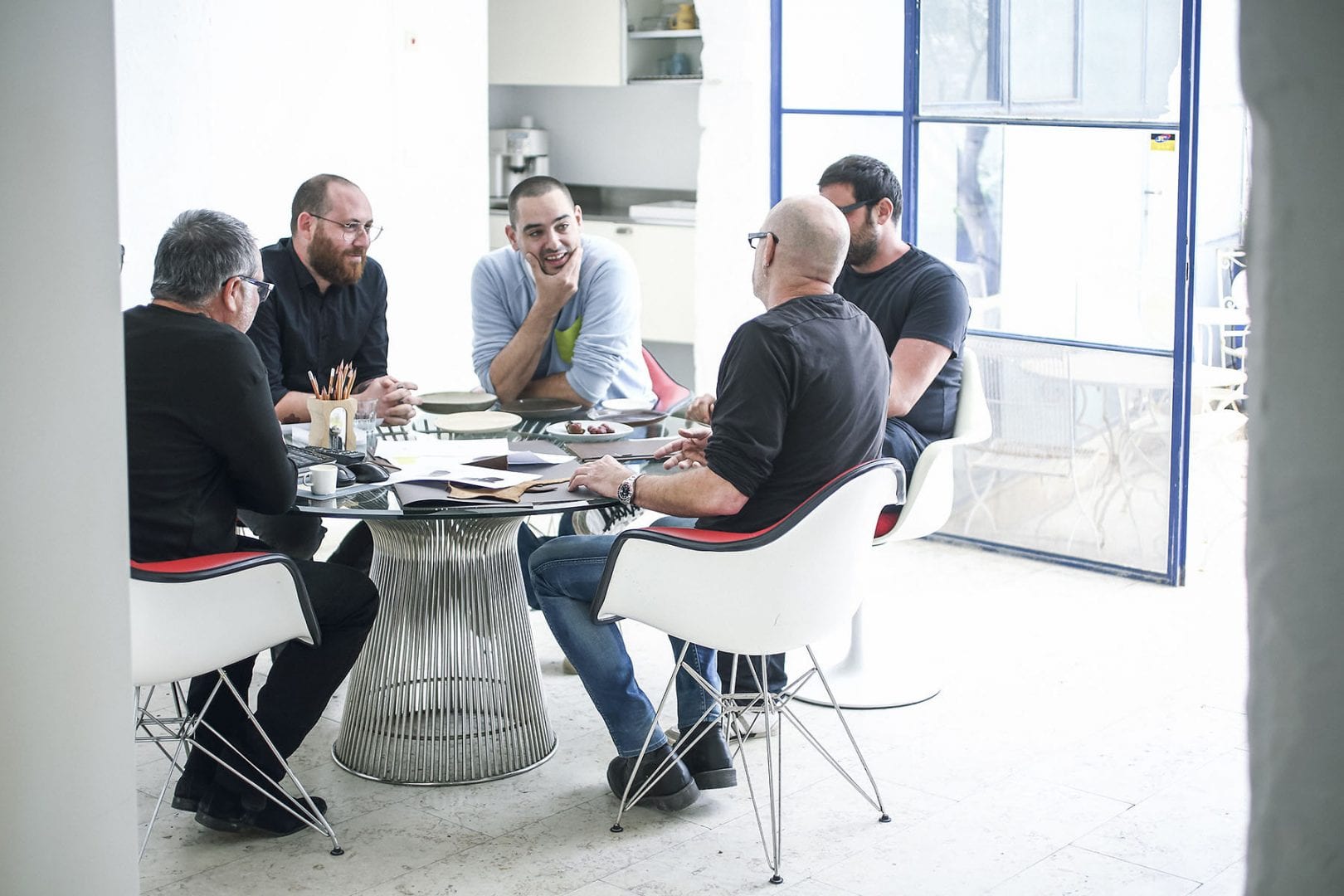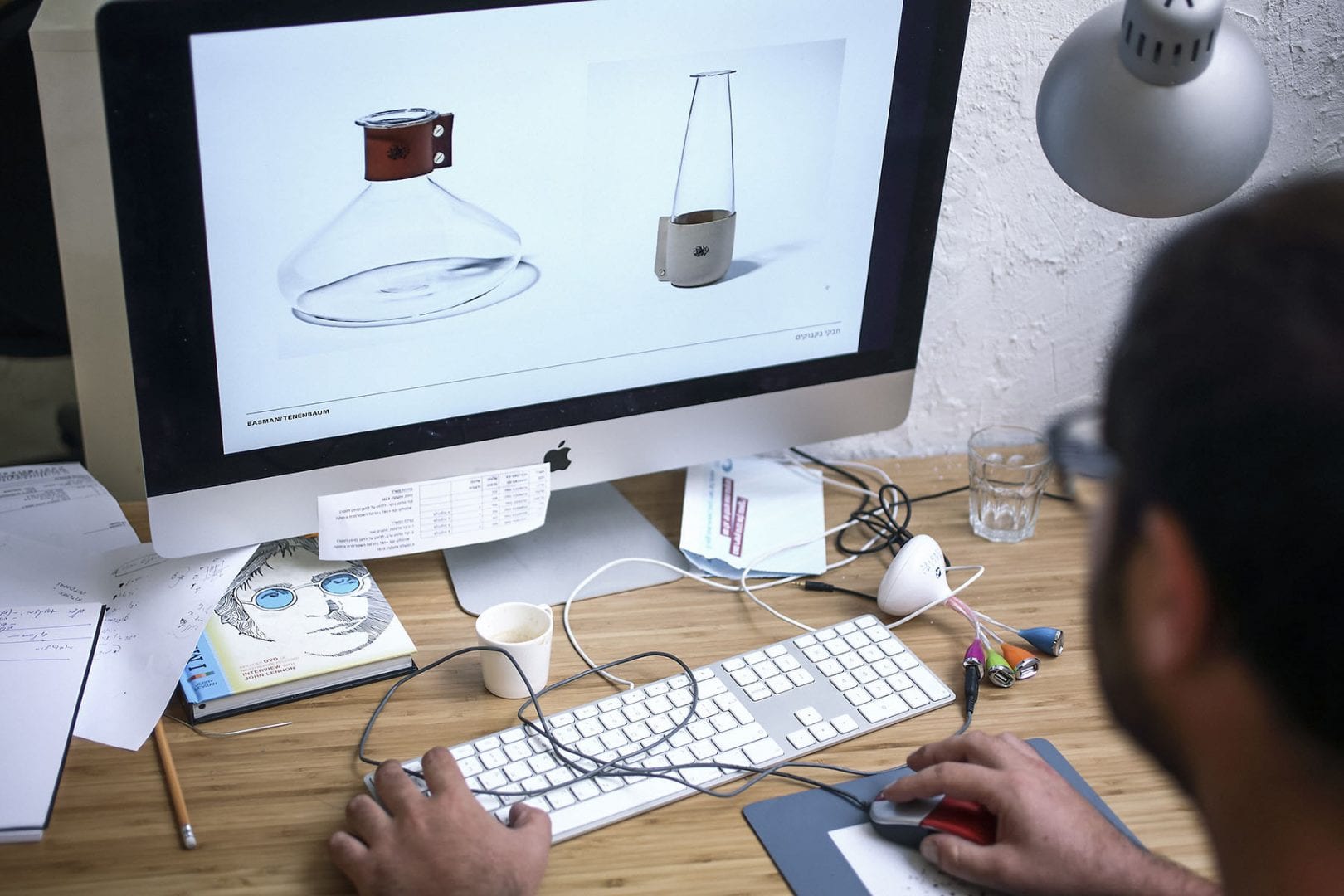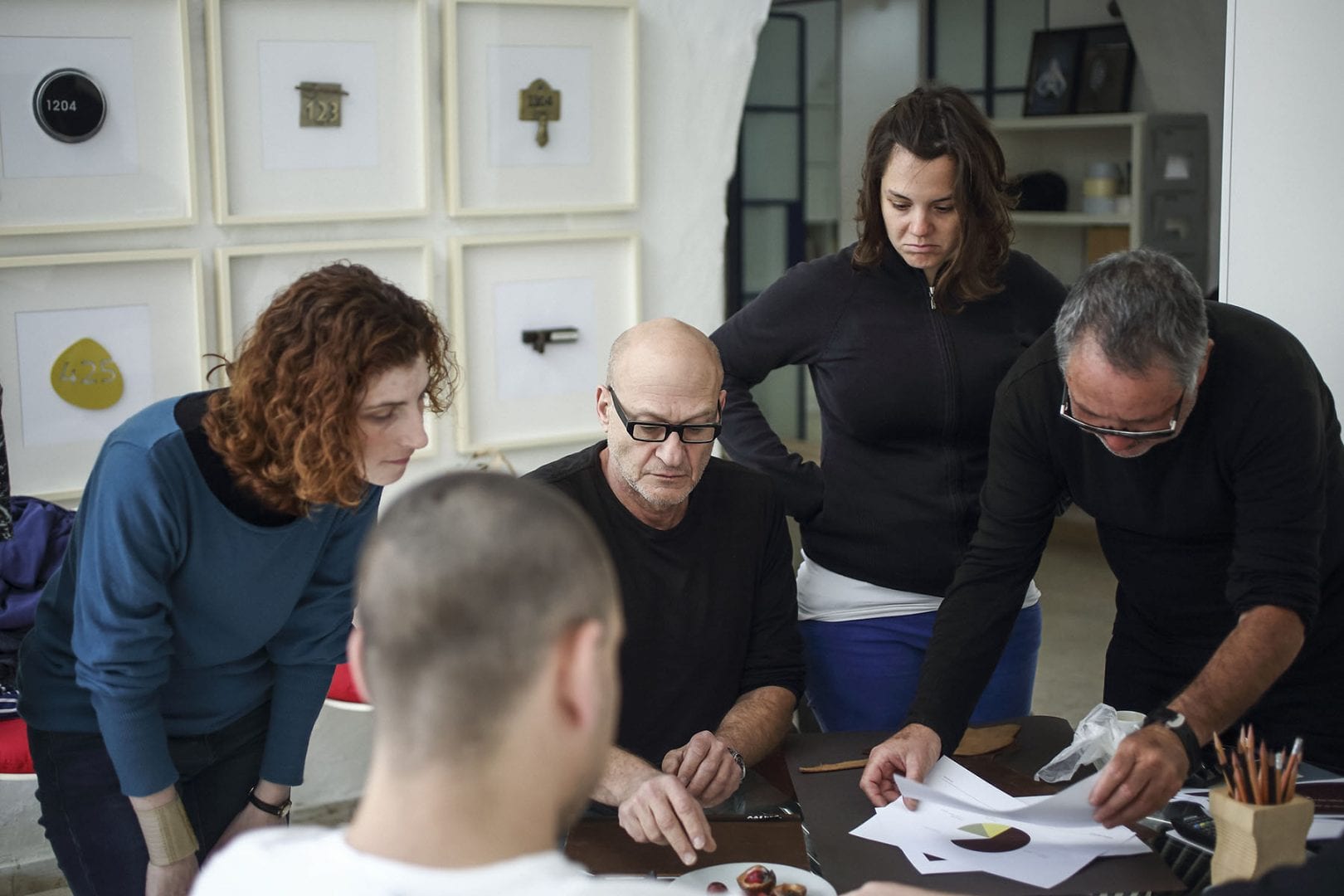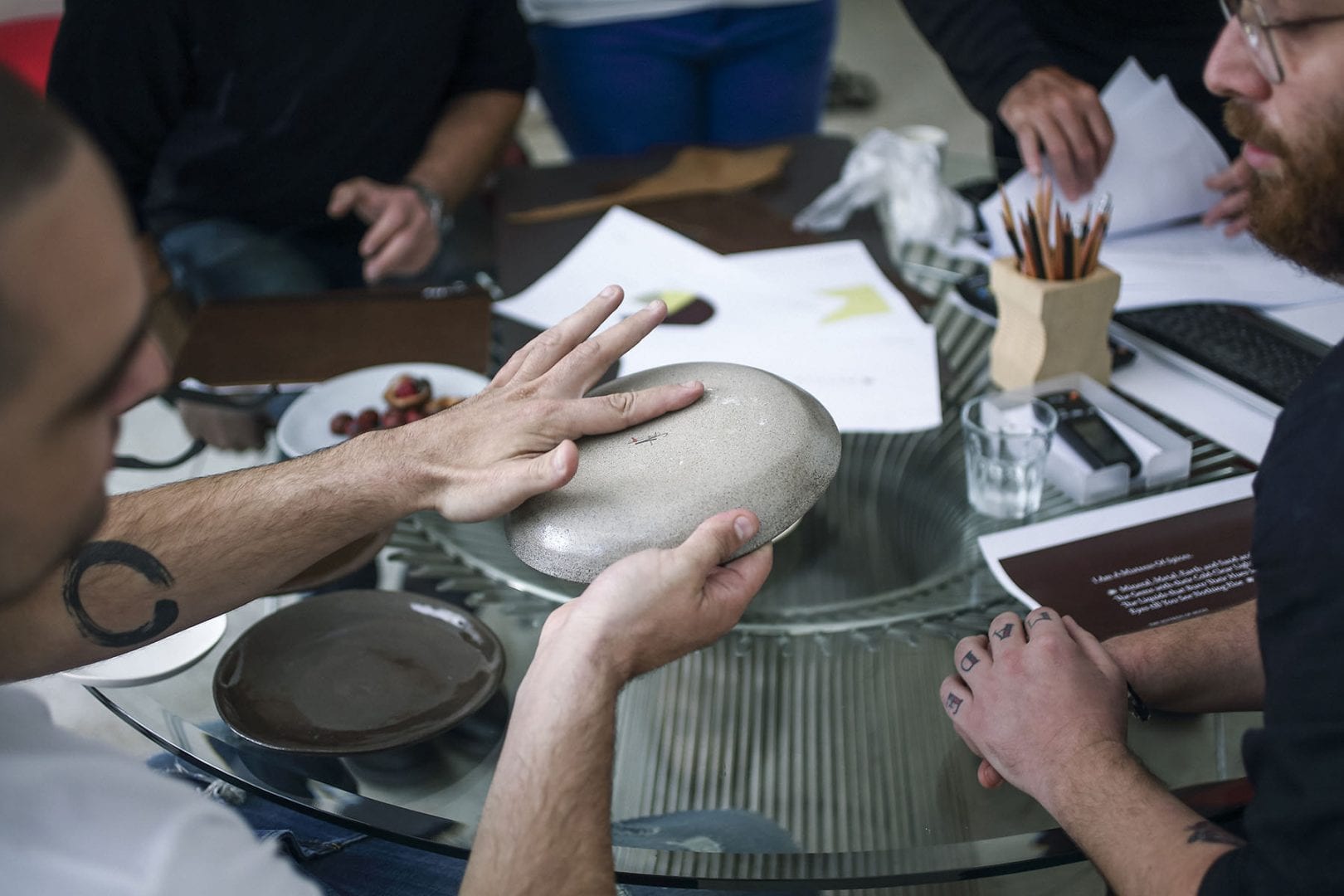 Adi Nissani – Ceramic Artwork
Adi Nissani's studio created the restaurant's tableware and serving pieces, combining a timeless look with hints of organic style. The porcelain and basalt pieces adhere to uncompromising levels of quality. The artist's creative process sprang from a deep understanding of the chef's vision as the menu and restaurant were developed.
Adi Nissani is a graduate of Bezalel Academy's Department of Ceramics and Glass Design, and has a master's degree in Art and Gender Studies from Lesley College and a certificate in fashion design from Australia's Academy of Design. Nissani's studio sits on the edge of the Jaffa flea market, where all her pieces are designed, planned, and created.
All Mashya serving dishes can be purchased directly from the restaurant website.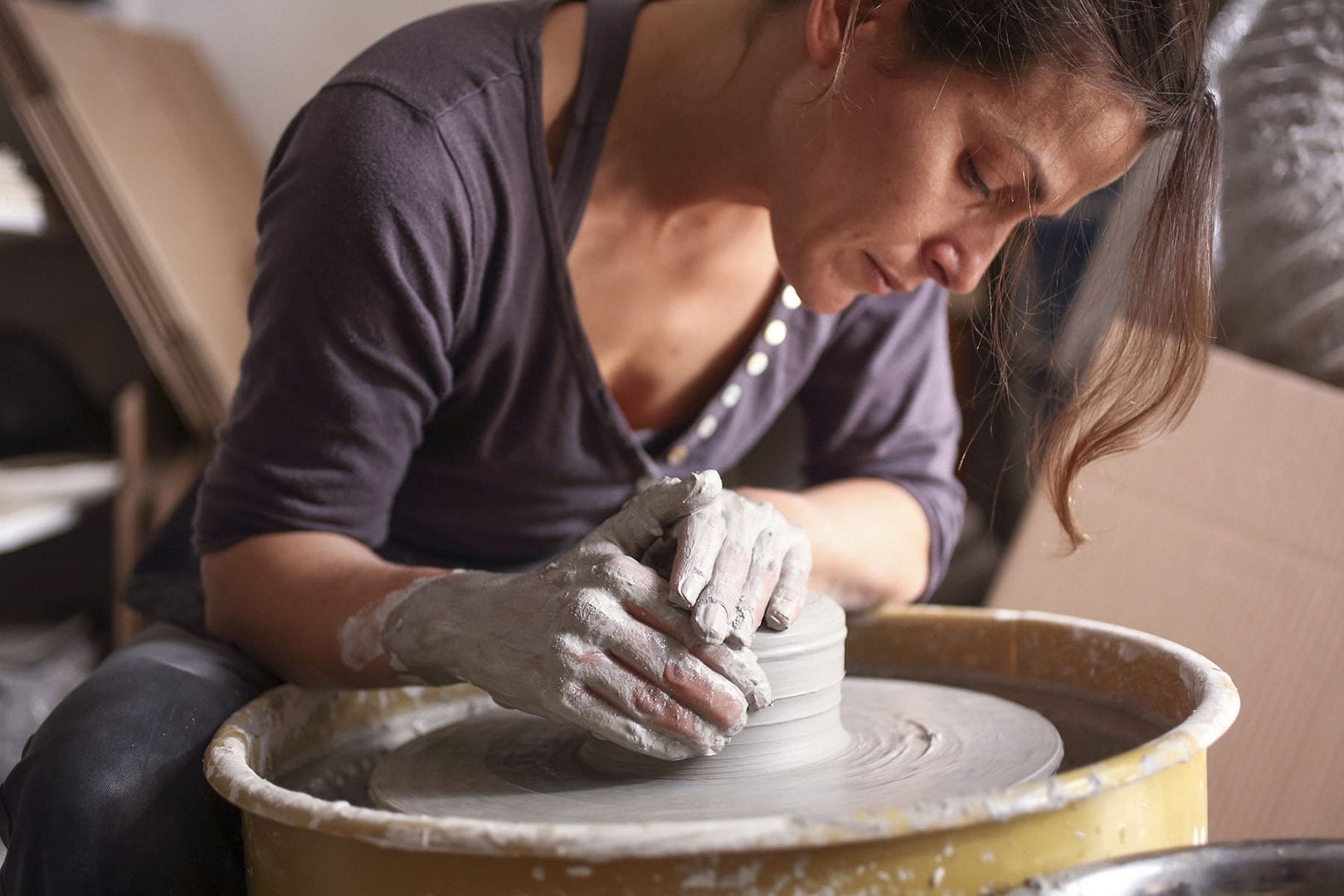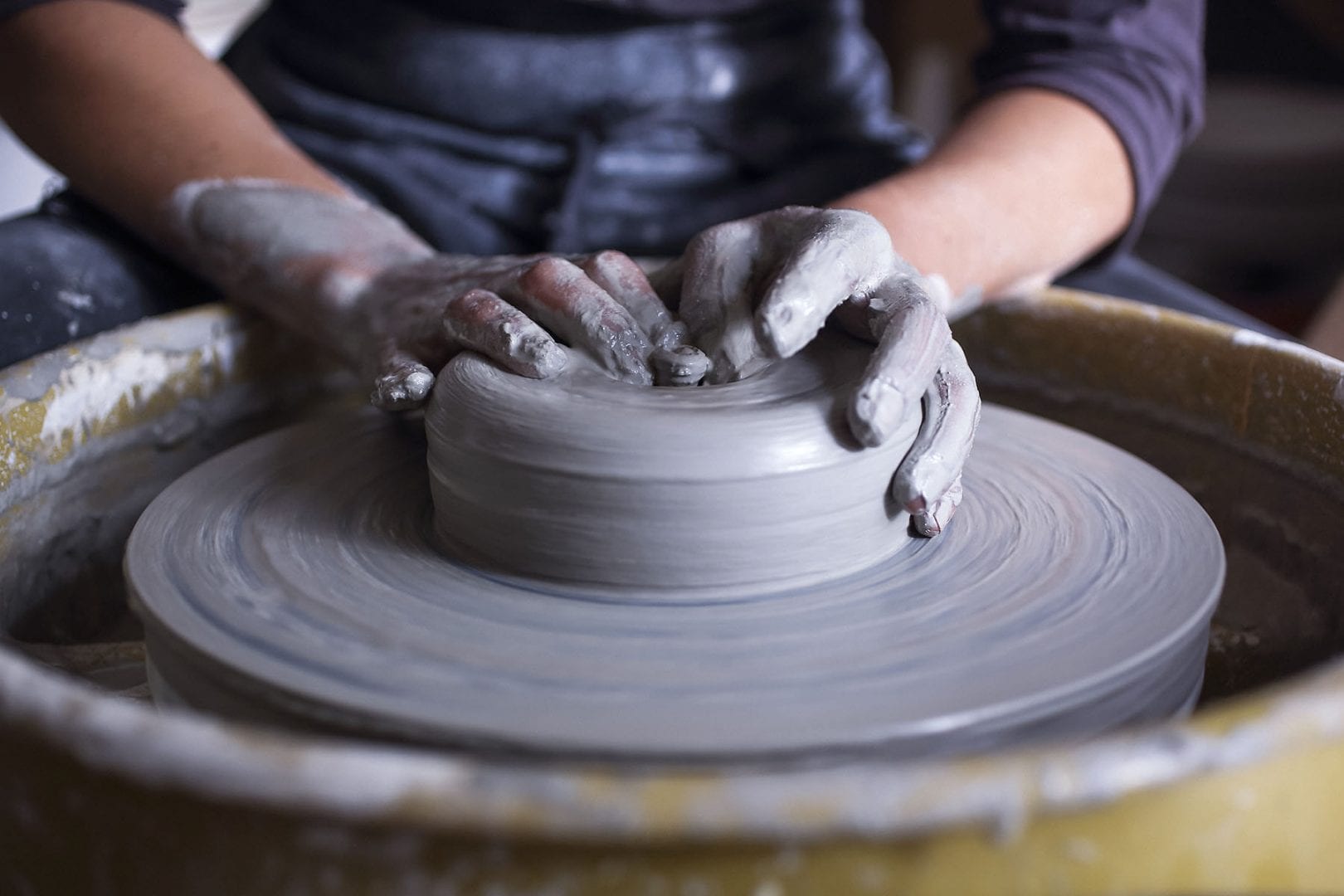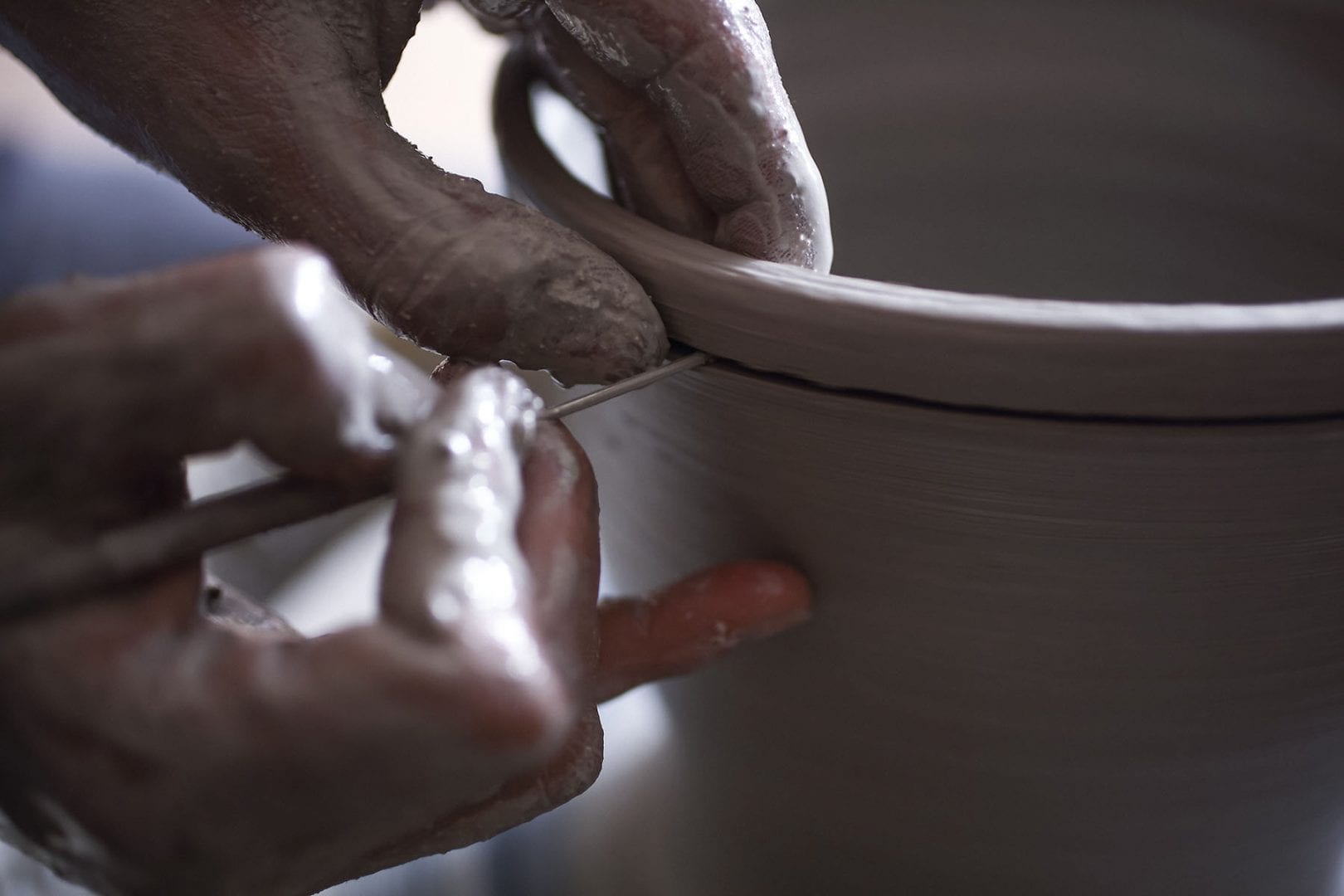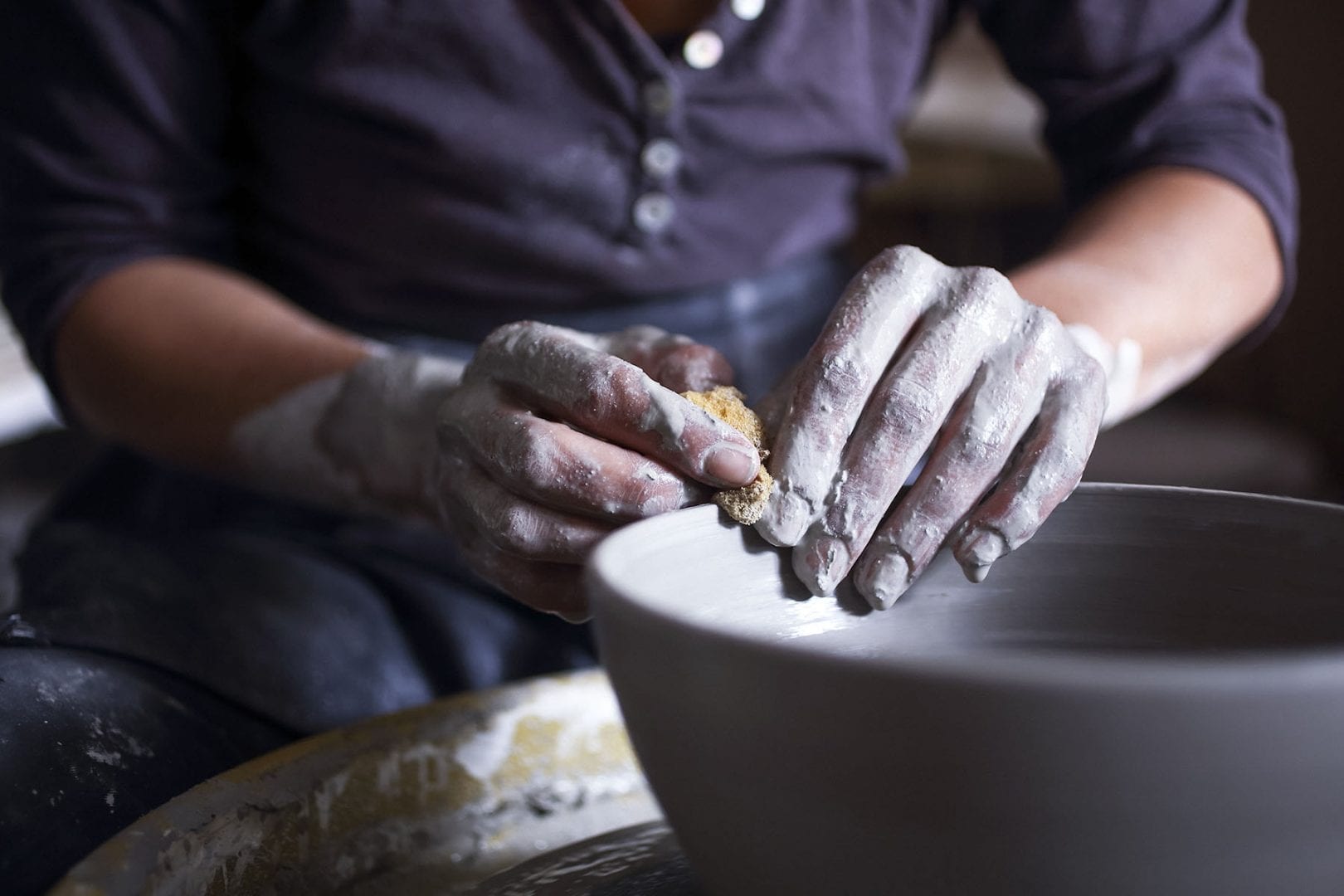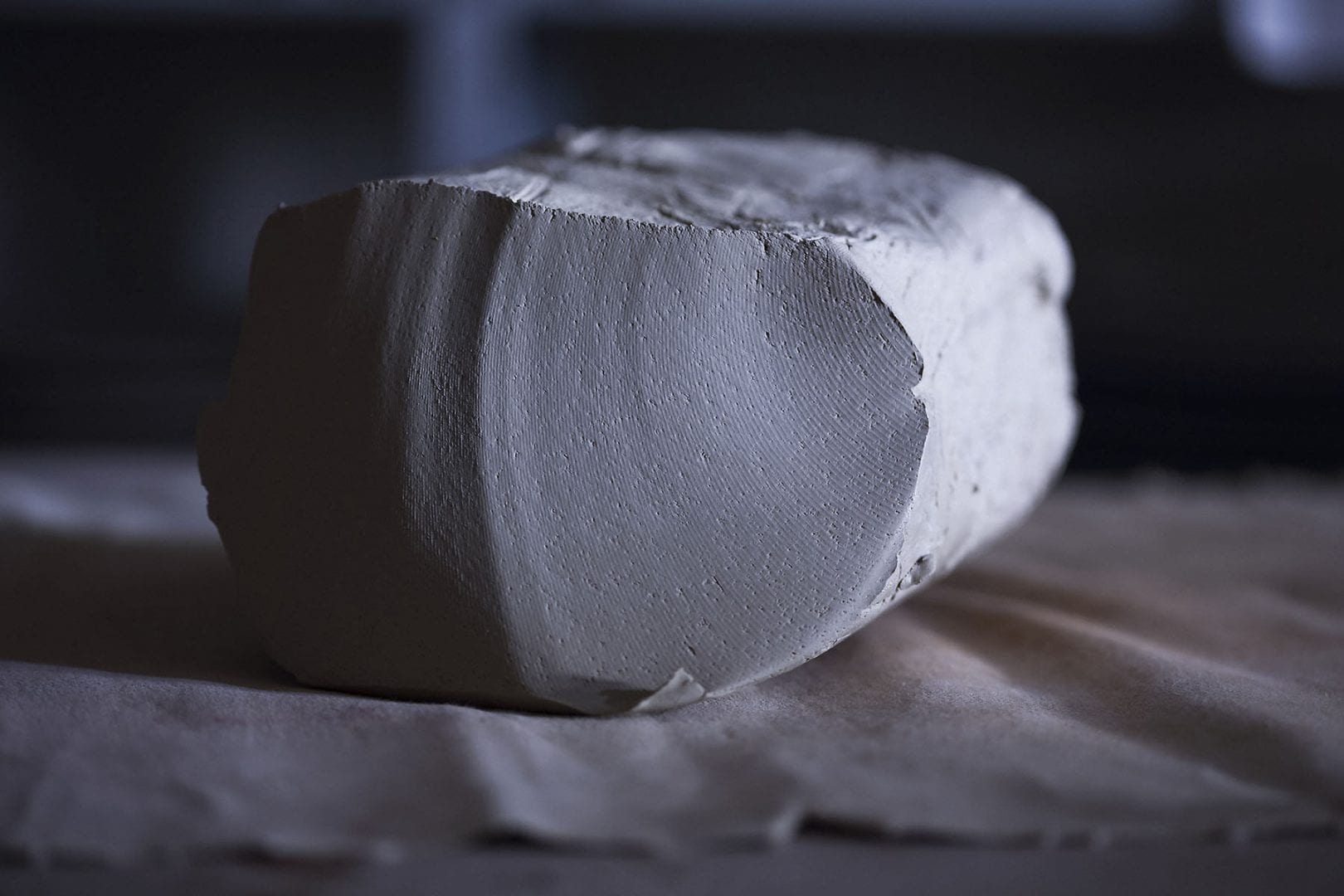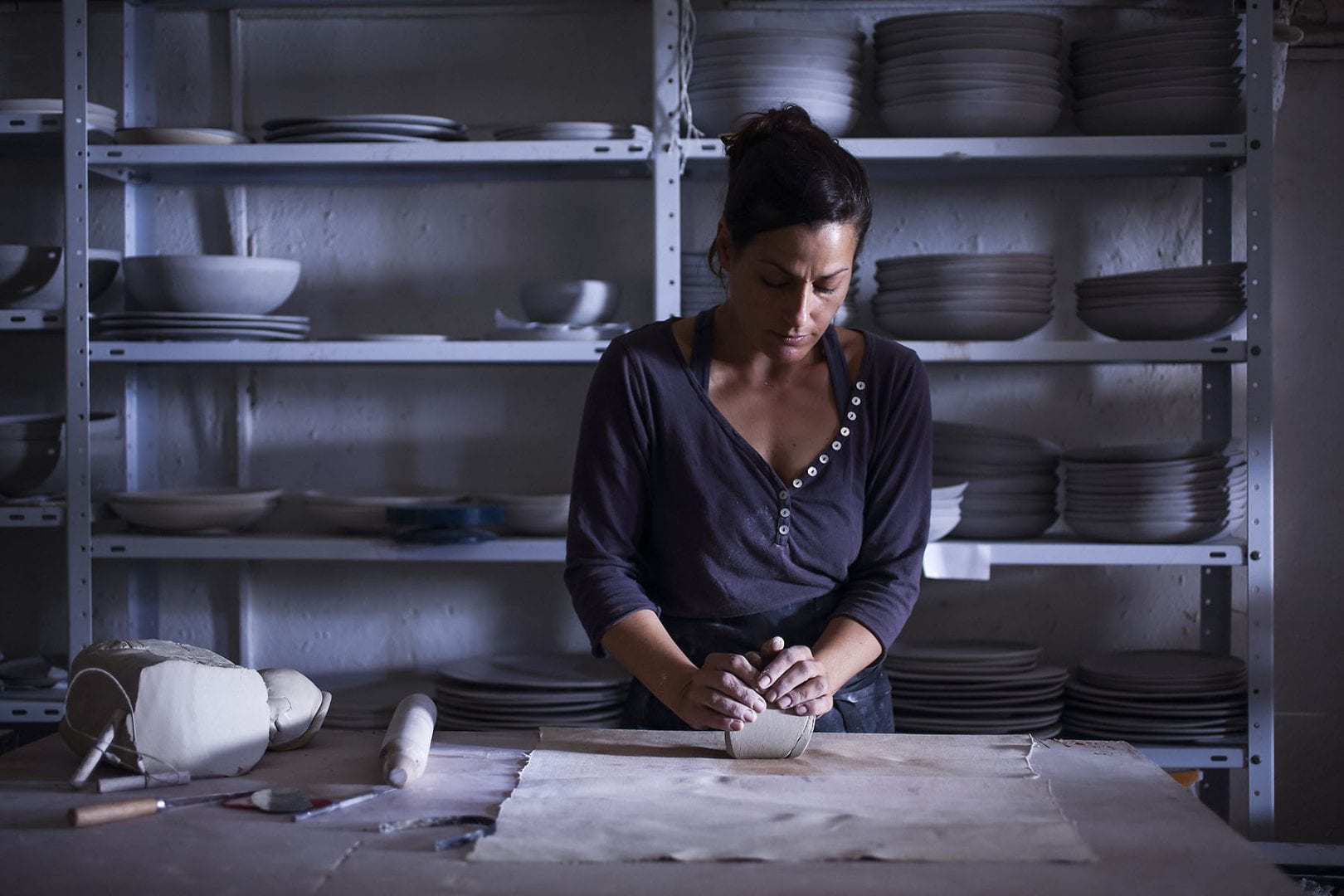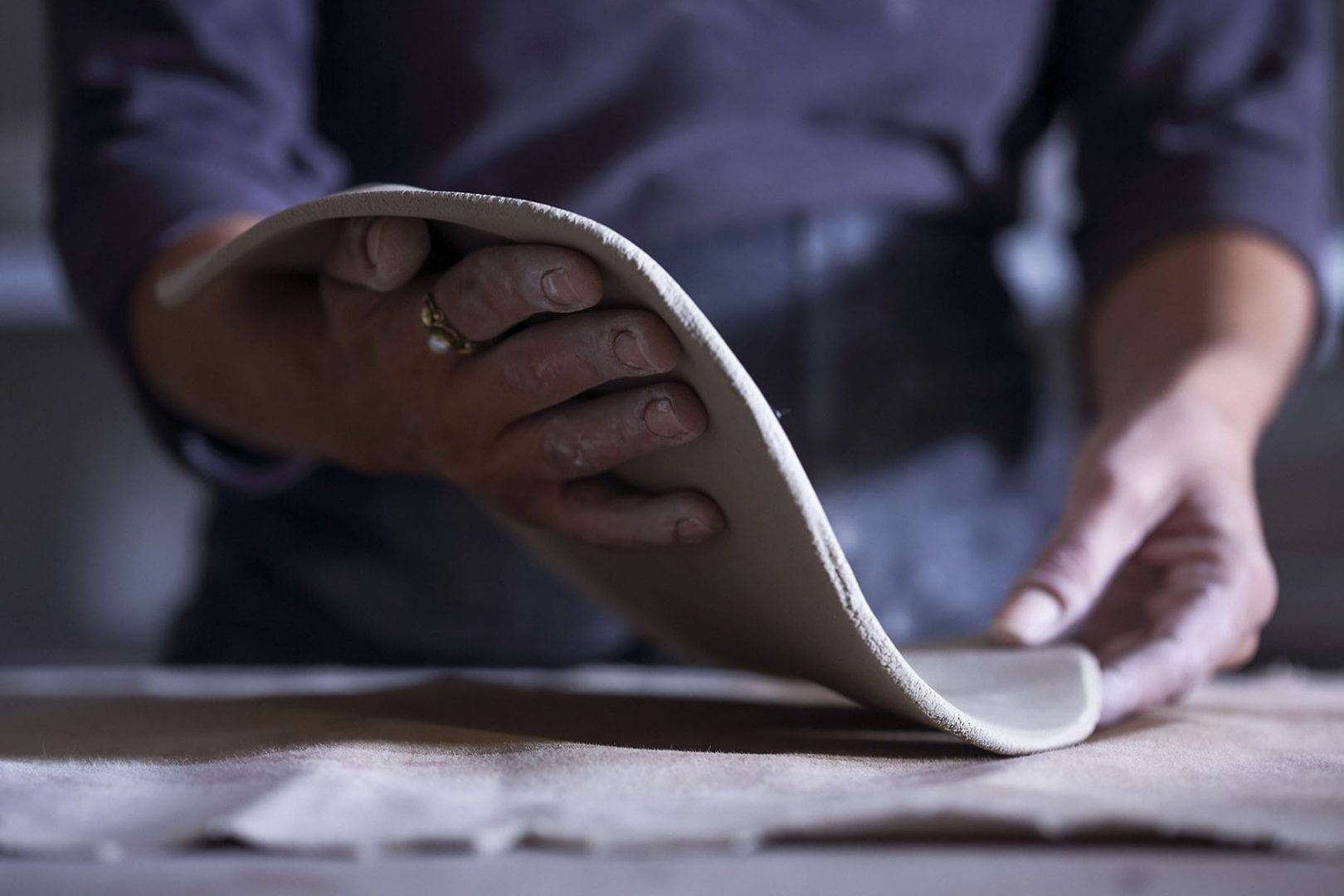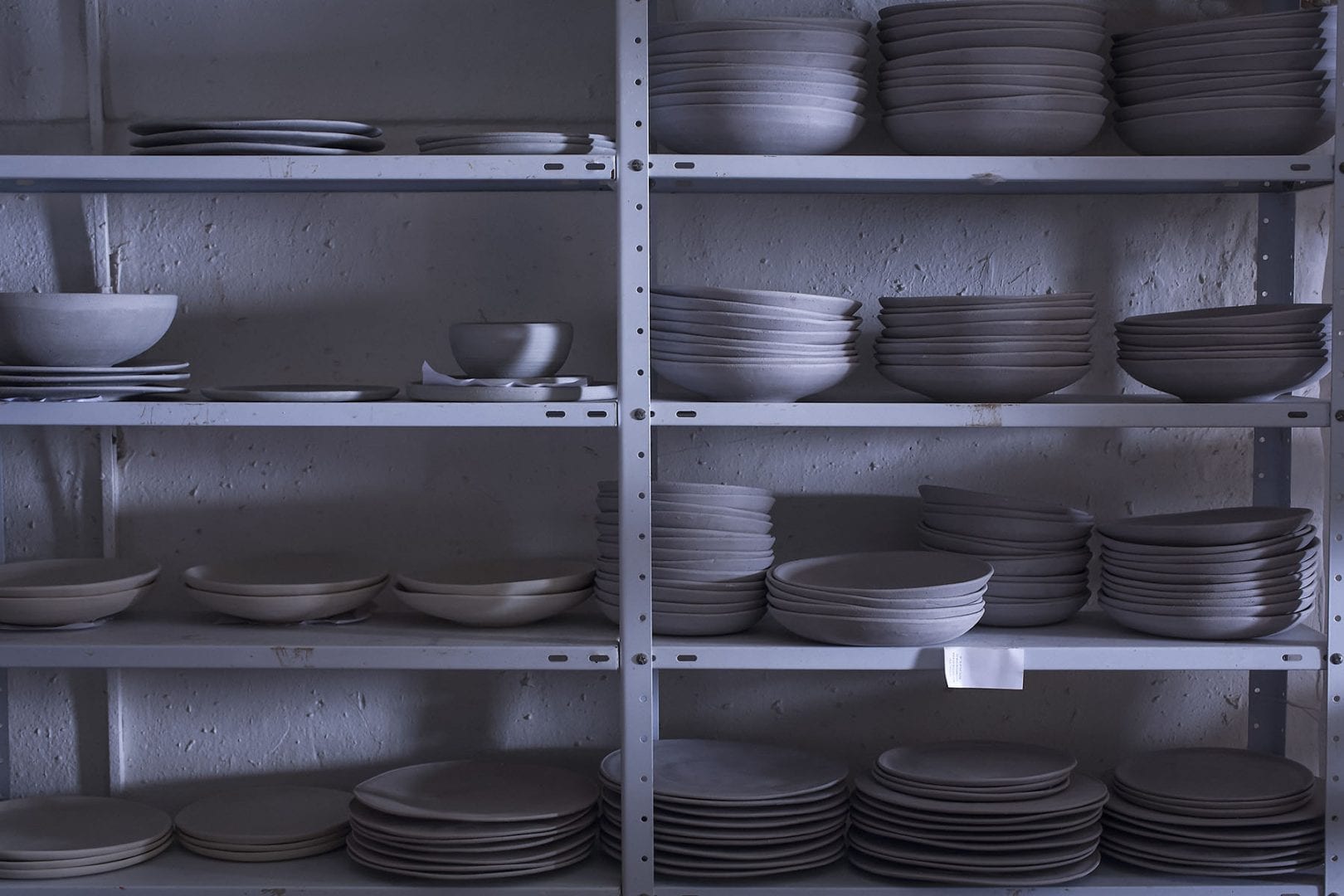 Florentine kitchen knives is a cutlery and food related objects design studio which was established in 2012 by industrial designer Tomer Botner in his home town of Tel-Aviv. The studio specialises in design and manufacturing services for food establishments in small quantities and custom design. For the Mashya project Tomer has contributed from his experience of working with world renowned chefs and restaurants from around the world and his understanding of manufacturing processes and materials to help create a local and unique dining experience at Mashya.
Tomer was a leading part of the design and curating team (Together with studio AndreyAndShay) which selected and fabricated all the tools and vessels the diners use during their meal and many of the other front and back of the house features such as the clothing for the waiters and cooks. FKK is most well known for it's line of chef knives, focusing on integrating ancient knife making techniques with modern technology, resulting in one of the most unique knife designs produces in the last decades.
FKK is now working out of Barcelona, Spain and.
Email – [email protected]
Tel- +34.664.148.369 / +34.934.613.022
Address – Carrer dels Escudellers Blancs 5. 2-2. Barcelona 08002. Barcelona, Spain.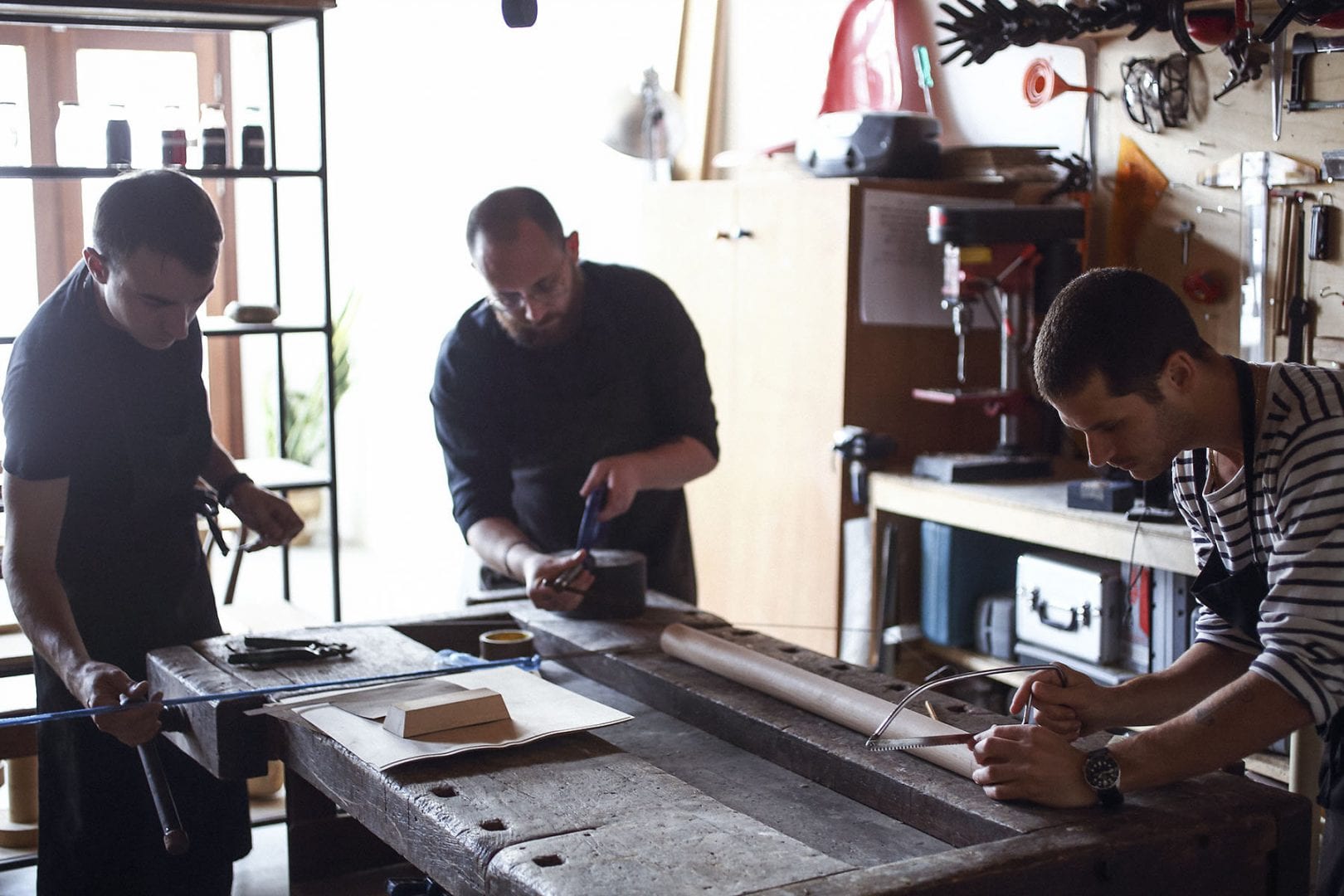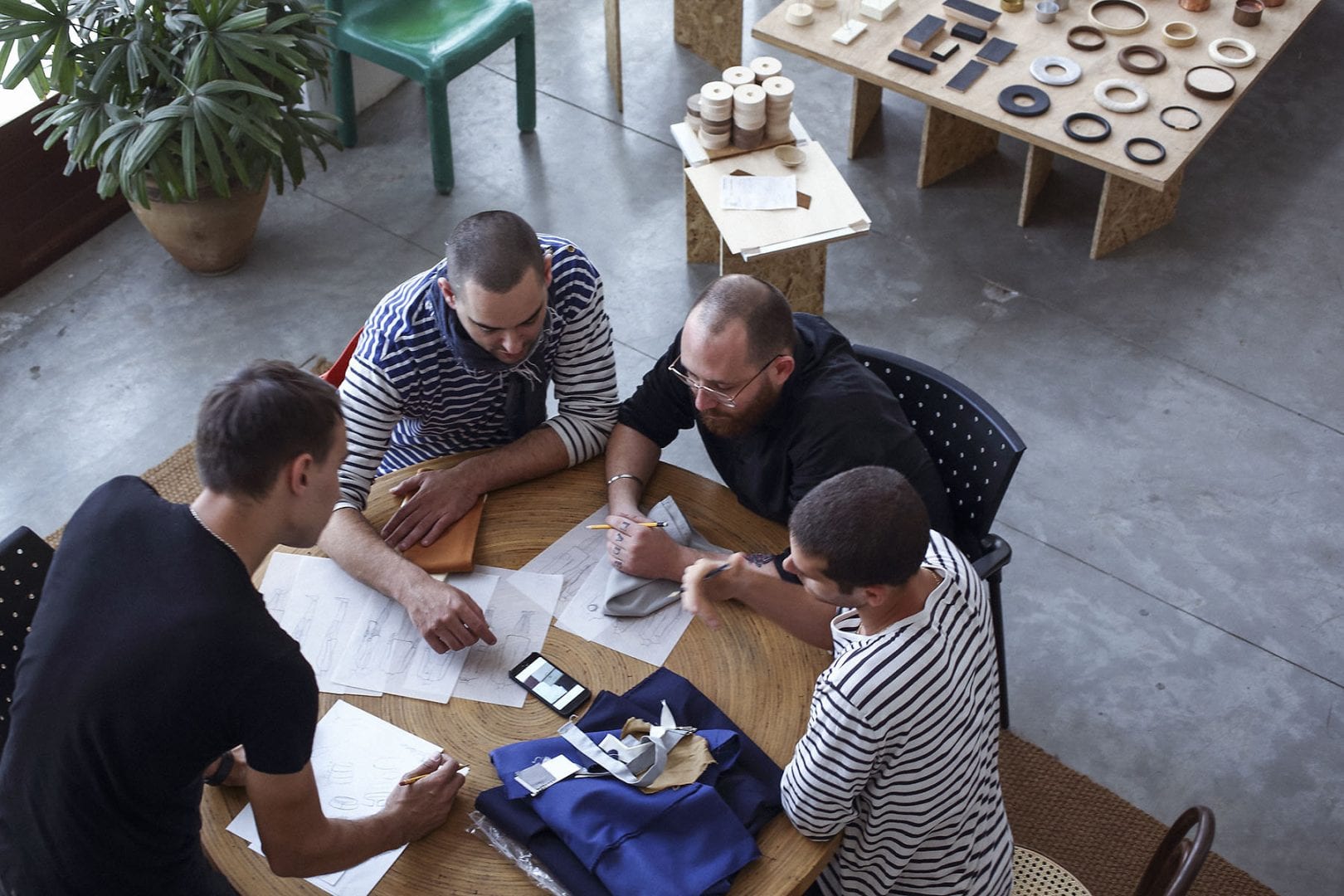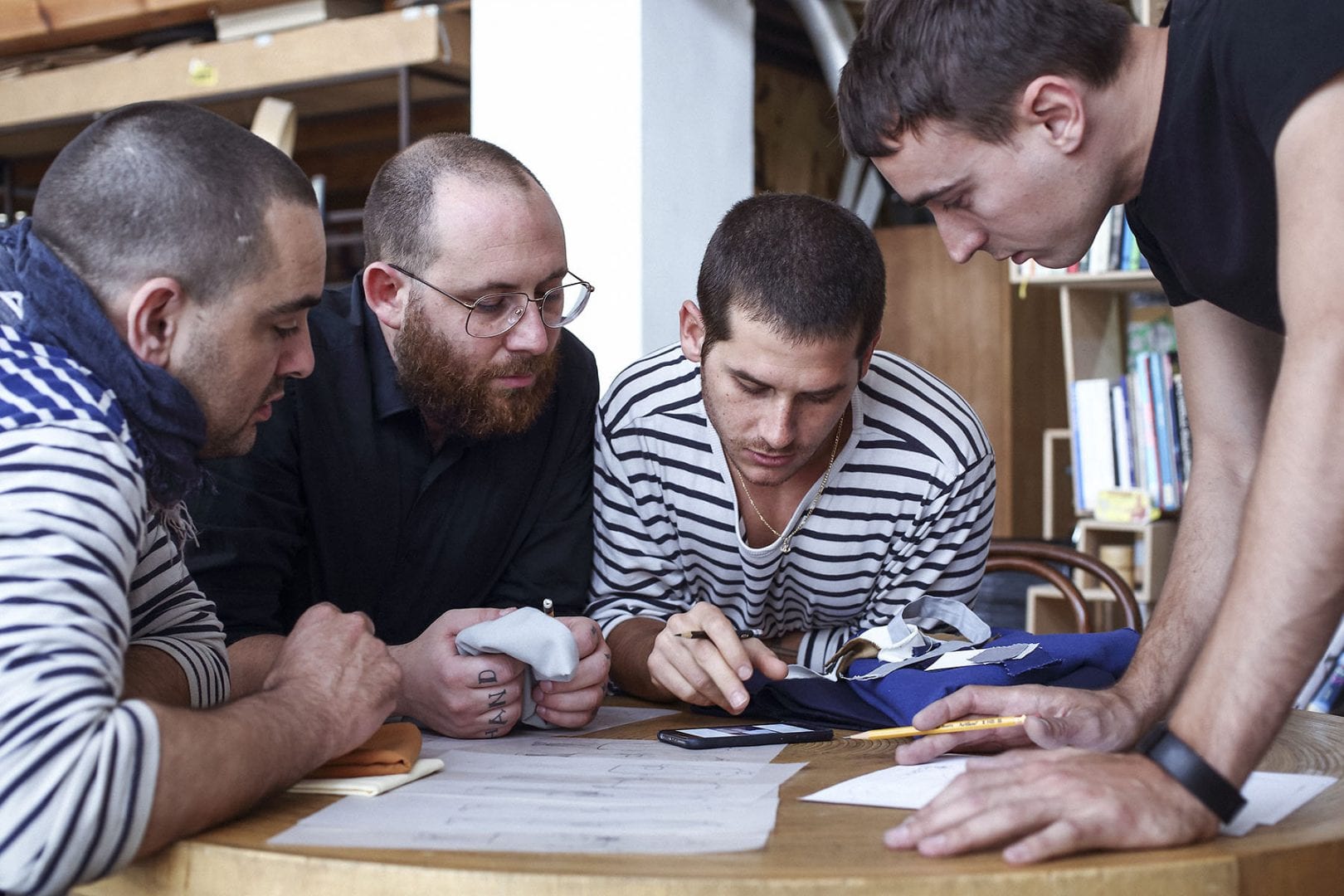 Andrey And Shay is a Tel Aviv design studio founded by industrial designers Andrey Grishko and Shay Nifusi. Since 2013, the company has designed and manufactured products for both private and commercial clients.